Services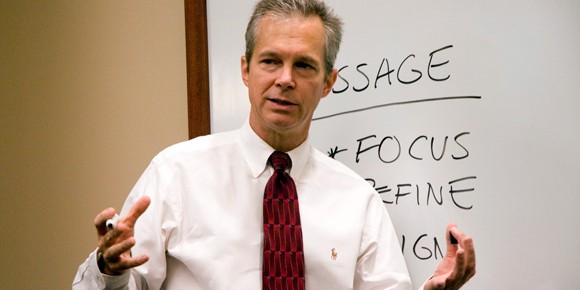 Coaching & Consulting, Leadership Communication, Media Training
You understand your business. We understand communication. What we do is help get YOUR MESSAGE to the right audience, leading them to actions you desire.
Taylor Carr has more than 25 years experience in education, communication and sales, and has produced results for clients in the U.S., Europe and Central America as an educator and consultant. Taylor Carr Communications provides comprehensive leadership communication development, training, and coaching solutions that address your business needs at every level.

Leadership Communication: Sessions focus on real-life, real-world, simply stated REAL solutions that can yield immediate and measurable results. We have helped leaders across the U.S., Europe and Central America find the great communicator hidden just below the surface
Course Design & Delivery: Courses designed and taught include classes in leadership communication, media management and corporate social responsibility. Taylor Carr uses a teaching method that emphasizes interaction and personal application, producing proven results with graduate students and executive education clients.
Media coaching: Our training breaks down the mystery of dealing with all forms of news media and demonstrates how media interactions can be used to tell YOUR STORY. We take a hands-on, experiential approach to media training — with emphasis on real-life situations you are likely to face
Event Facilitation: For more than 25 years I've worked with a wide range of audiences, from small groups (4 – 6 executives) to large assemblies (10,000 spectators at a sports competition). My background in broadcasting, education and sales is invaluable in event facilitation.