Media Coaching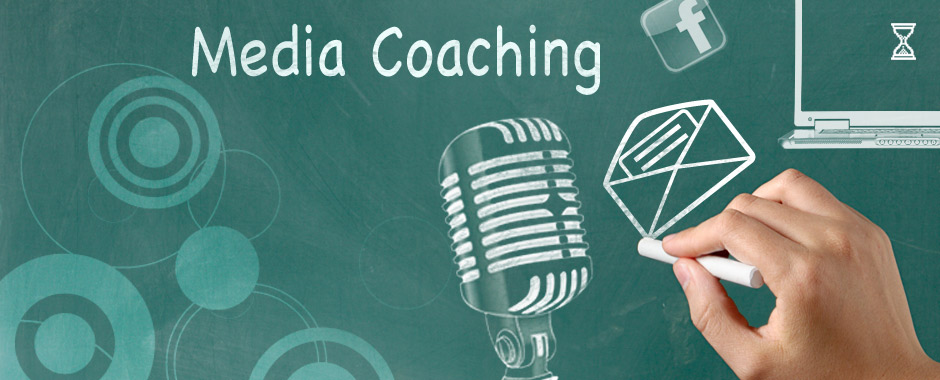 The ability to communicate effectively in high pressure and high stakes situations is a highly sought after skill. Unfortunately, few people have the natural ability to perform without coaching.  Our training breaks down the mystery of dealing with all forms of news media and demonstrates how media interaction can be used as a leadership tool. We take a hands-on, experiential approach to media training — with emphasis on real-life situations you are likely to face. Each session is customized for the client.
Focused Individual Media Training – Hands-on training for specific media opportunities, including simulation of interviews and interactions for television, newspaper, radio, Internet or public meetings
Group Media Training – Custom-tailored group programs for media issues specific to your organization

Training the Trainers –  Explores the keys to coaching top executives, spokespeople and other team members as they prepare for media encounters
Testimonials
After my media training with Taylor, I'm excited to participate in my next media activity rather than completely dreading it.
Allana Cummings
Vice President and Chief Information Officer
Children's Hospital of Omaha
Taylor's experience and coaching helped me convert a highly complex, emotional topic into a thoughtful message for a global pharmaceutical leadership audience that was both impactful and actionable.
Patty Martin
Former Vice President, Global Diversity – Eli Lilly and Co.
When one of our employees was charged with a serious crime we had numerous requests for media interviews and it was clear our organization's reputation was on the line. Taylor's expertise helped us make sure the real story got told, and actually gave us a platform to build our reputation. As a result of Taylor's communication plan, we emerged from the crisis stronger than ever.
Melissa Holdaway – COO, Arizona Charter Academy